LOCK REPAIR BALTIMORE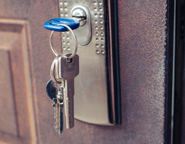 One of the many things Locksmith Residential Baltimore , Maryland has done countless times is cylinder lock repair. Having the experiences necessary to excel in this field goes a very long way. We can remove broken key if that is a road block for you. What happens is, the mechanisms build friction until they are no longer able to move and grind to a halt. A little lube and a steady hand can usually remove it and get things going again.
No matter what the problem is, we'll solve it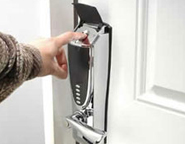 Sometimes, lock repair is not a possibility and we'll have to rekey locks. Rekeying means removing the device and basically putting it back together again. The only difference is, that when it is reassembled, certain pieces need to be placed differently in order to create a fresh pattern.
Locksmith Residential Baltimore knows all about home door locks. So you can rest assured that any lock repair done by us is going to be precise and efficient. The technicians we employ have gone through rigorous training and will make you proud to be our customer. Give us a shot and see why we're so confident.
Do not procrastinate when safety is involved
Don't put off those important fixes. They'll come back and bite you when it is least expected. Plus, having a door lock repair from pros is guaranteed to be a breeze. We'll show up on time, work quickly, and the bill will always be fair. All jobs performed by us are equally important and will always go above and beyond expectations.
Feeling safe in the place where you live is number one priority over everything else. Your family deserves to be secure and so do the possessions within the house. Get a security door installed to stop any would be intruders from invading. Locksmith Residential Baltimore , MD has professionals that can put a kick plate in place so that nobody can catch you off guard.
Locksmith Residential Baltimore
1421 S Caton Ave,Baltimore, MD 21227
(410) 317-7467
service@locksmithresidentialbaltimore.us
www.locksmithresidentialbaltimore.us
Mon - Fri : 8:00 AM - 8:00 PM Sun - Mon: 9:00 AM - 5:00 PM