New LOCKS BALTIMORE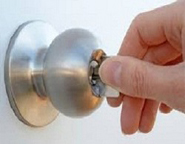 Would you or someone you know like to install new locks? Skip the frustration and confusion by letting Locksmith Residential Baltimore , Maryland do it for you! We have the expertise and professionalism necessary for a proper and impressive installation. Pricing is fair and affordable so you won't have to break the bank to get your household up to speed.
Convenience around every corner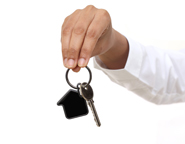 While we are servicing your home, a master key system can be put in to place. So that you will no longer require multiple keys for every door inside and out. All you'll need is one that can do the job of many. No more fumbling and jingling. Locksmith Residential Baltimore is becoming the most relied upon source for new locks around the city.
Deadbolt installation is important for keeping unwanted visitors out of your home. Other mechanisms simply can't compare to the efficiency of deadbolts. If you already have one in place, consider having it swapped out or at the very least, rekeyed. This is even more important if that hasn't been performed in five or more years.
Fair pricing coupled with a promise of precision
Locksmith Residential Baltimore , MD knows that fast service and a guarantee of high quality work only goes so far. If the cost of new locks is too much, none of that matters. That is why we have cheap locksmiths. By that, we mean to say your budget won't go overboard. But the services rendered are going to be just as good if not greater than those performed by our expensive counterparts.
Instead of looking up how to replace a lock on a search engine, contact us. We'll put in those new locks more cheaply than if you were to get them from the store. Is that surprising? Think about it. The hardware shop sells them to make a profit, we benefit from being on site and installing them ourselves.
Locksmith Residential Baltimore
1421 S Caton Ave,Baltimore, MD 21227
(410) 317-7467
service@locksmithresidentialbaltimore.us
www.locksmithresidentialbaltimore.us
Mon - Fri : 8:00 AM - 8:00 PM Sun - Mon: 9:00 AM - 5:00 PM